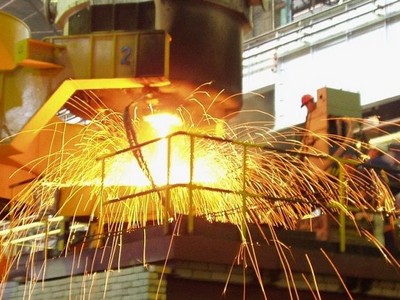 Australia's Antidumping Commission has initiated another anti-dumping investigation. An organization composed of national Ministry of industry, science and innovation is considering the import of galvanized steel. Under consideration by the got and other products plated with non-ferrous metals. The exception was painted rolled, and electro galvanized products. Discusses shipments from Malaysia, Vietnam and India. The investigation was launched after a complaint was filed by the national company BlueScope Steel. In August 2016, its representatives said that dumping caused material damage. It was mentioned that the products of these countries has a negative impact on the national industry in 2013.
A preliminary decision may be adopted by the Commission in early December. But only on the condition that he will recognize the need for urgent measures regarding dumping of supplies. The conduct of the procedure in the normal mode, the decision will be made in early January 2017. The government of Vietnam is unhappy with the situation. Authorities have issued a statement about the false information filed by BlueScope. Vietnamese manufacturers claim that in 2013−2016 the Australian manufacturer's profit has increased more than ten times. Such indicators are not very combined with accusations of damage by supplying galvanized steel Vietnamese in the country.
Meanwhile, the company Al Ghurair Iron & Steel has commissioned the second line of galvanizing. We are talking about the company's plant in UAE. This step will allow to increase production capacity by half. It will amount to 400 000 tonnes annually. The cost of the project is about 10 billion yen. In dollar terms the amount reaches about 97 million USD. The new line will produce products needed by the construction sector. The main part of the high quality of the assortment will consist of a thin sheet with a zinc coating. The thickness of the hire will be 0,20−1,20 mm, its width will reach 900−1250 mm. Consumption of galvanized steel in the Persian Gulf remains high. For the increased demand should be thanking EXPO 2020, the venue which is Dubai. Influences and the upcoming football world Cup in 2022. It will be held in Qatar. To date, the export volume of the company amount to approximately 55% of total production.