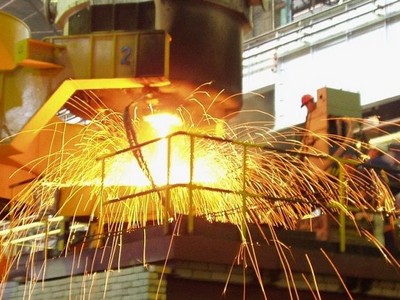 Liberty House metallurgical trading group UK intends to resume the operation of mini-plant Thamesteel. It is further the production of long products. The plant is located in Kent. Operation of mini-plant was shut down in 2012. Representatives of the Liberty House, expect to restart the plant operation by the middle of next year. The production capacity of a mini-production of 800,000 tons/year. The plant is equipped with electric appliances, small-section rolling mill. The mill is capable of producing 750,000 tons of bars/year. The production was built in 1972. However, in 2002 the company went bankrupt. The leadership was forced to sell mini-factory Saudi Al-Tuwairqi Group. However, the mini-mill is worked under her guidance only up to 2012. Unprofitability of enterprises led Saudi company to stop its activities.
In February of this year, Liberty House has acquired the assets of the plant for an amount that is not indicated in open sources. After the acquisition, the company's management evaluated options for the transfer of production equipment to another site. One of the options offered to organize the production of steel and rolled steel rolling plant Steel Newport Liberty. It is located in the South of Wales and is operating with 50% capacity utilization. Discussed possibility of removal of the equipment mini-mill abroad, to America or India.
In the end, it was decided to resume work on the already equipped site. At the initial stage the company will involve a total of 60 people. The expected rise in population to one hundred employees. Given the number of jobs, we can speak of partial capacity utilization. Earlier mini the company employed 400 people. Local authorities have provided Liberty House, permission for the demolition of certain structures and buildings. They are located on-site production. Instead they equip the area for road transport, imported by a company in the UK.
However, the CEO of the company says interest in expanding existing product portfolio. Liberty Newport Steel ready to increase production of long products. To date, the annual capacity of the company to reach 1.8 million tons of steel plates, hot rolled coils.