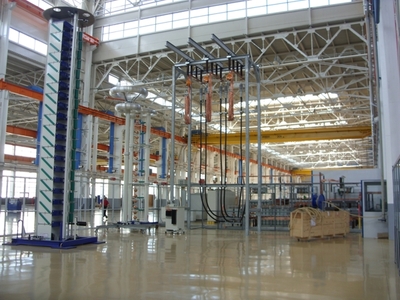 The statistical authorities of China have provided data on the national steel exports. In September 2016, the exported volume reached 8.80 million tonnes. Since February this minimum value. Compared to September last year, a decline of 21.8%. Last year in September, foreign consumers of Chinese companies was sent to 11.25 million tons of steel. From the June period of 2011 is the first record slump. However, for the nine-month period this year, China exported volumes of steel production above last year's volumes by 2.4%. The quantity of exported metal is 85,12 million tons. But while preserving the existing trend towards the end of the year may reduce foreign consumption. Delivery in 2015 was 112,42 mln.tons.
Experts consider factors that influenced the decrease in the exported volume of China, in September 2016. This performance is evaluated both in relation to September 2015 and August 2016. In August, the volume amounted to 9.01 million tons. In the list of the influencing causes included the favorable situation on the national market. Thus, there is a deterioration in Asian countries. And they bear the main share of exports of Chinese producers of steel products. The impact of the countervailing, anti-dumping duties. In many countries, they have significantly restricted imports, often preventing the importation of products.
However, in September in China, an increase in imported volumes of iron ore. The number of products made 92,99 million tons. In comparison with December indicators 2015 — 96.27 million tons, ranks second. For the nine-month period, the volumes arrived in the country ore amounted to 763 million tons. This figure exceeds the last year's result of 9.1%.
In October of this year, according to Platts CSSI the value indicating the level of expectations of the Chinese metallurgical sector decreased. A hundred point scale, the index reached 48,92 points. June 2016 — this is the lowest result. Concerning with the September results, the decline reached 25 and 51 points. The result shows a drop in optimism of market players. Previously expected growth of orders in relation to steel products. Now, however, CSSI is below 50 points — the border that separates growth from decline.