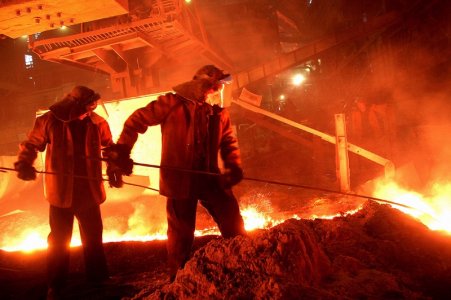 The city of Tangshan, located in Hebei province its own characteristics. In particular, there is more businesses for metal smelting than in the other cities of the PRC. Recently the city authorities have clearly expressed their demand to the owners. Exceeding environmental standards manufacturers should stop the production. Act will 10−24 September. A requirement is made not only to the representatives of the metallurgical sector. This includes cement and coke production. The Tangshan government to apply such measures is not the first time. In July and August this year, there was already a work stoppage of some enterprises. Currently, the suspension of activities of enterprises associated with the world horticultural exhibition. It will last until October. The measures taken will reduce the level of pollution.
The national media did not specify the number of metallurgical enterprises in preparation for the procedure. However, it is sufficient to consider similar events in previous periods. At that time, the production of steel has decreased slightly. Despite the minor proposed cuts, the authorities plan to strengthen control on the environment. The new standards will have to adhere under threat of closure. This solution appeals to many professionals, national and foreign. They all rely on the reduction of excess steel capacity in China.
Their data provided the iron and steel Association CISA, China. Until the twentieth of August the output of steel in China amounted to 2.23 million tons daily. This was higher than the results of July by 3.3%. However, in the third decade production volumes decreased to 2.13 million tons daily. If provided by CISA figures are correct, steel production in August decreased. The number was 65.8 66 million tons of steel. Production in July reached 66.8 million tons. In 2015 in August, Chinese steelmakers produced 66.95 million tons.
Presumably at the end of 2016 production of steel will go down amid the decline in domestic consumption. First of all contraction happens in the construction industry. The government of several cities in China have recently sought to suspend the development of the real estate market. The decline in the construction sector will reduce the impact of the launch of significant infrastructure projects.