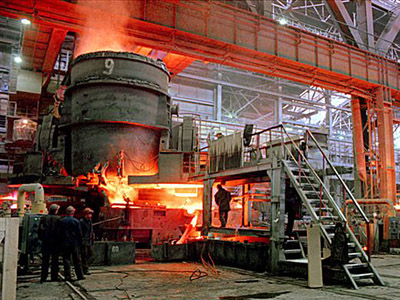 Metallurgical Corporation of China Wuhan Iron and Steel and Baosteel Iron and Steel officially announced the merger. Developed plan of merger must be approved by the government. In accordance with this, the Corporation will issue new securities. Shares will be redeemed by shareholders as part of the bilateral agreement. The name of the new Corporation has already proposed for consideration. It sounds like China Baowu Iron and Steel Group.
The World Steel Association provided its data on the activities of the company. In accordance with Baosteel in 2015 produced 34.9 million tons of steel. These figures were erected by the Corporation on the fifth place in the global ranking. Domestically, it ranks second. Wuhan Steel produced 25.8 million tons of steel. In the end, in the world ranking Group got eleventh place in China sixth. Once corporations come together, and there is a huge company. It will occupy the second position among the leaders of the metallurgical sector. To give the Corporation will only ArcelorMittal. In aggregate, the company's production capacity will exceed 60 million tons of production annually. The partners before the merger was engaged in the construction of new businesses, closing obsolete capacity. It is quite possible that the merger did not camp, the reason for the scrapping of the separate productions.
However, the problem can be seen in the various financial situation of corporations. Baosteel is considered one of the most profitable Chinese steel companies. 2015 year of the Corporation ended with a net profit of 1 billion yuan. In dollar terms, the amount is about 150 million USD. Wuhan Steel in 2015 showed a loss of 7.5 billion yuan. In dollars the amount exceeds USD 1.1 billion. The debt of this Corporation is not too small. The representatives of the Chinese media skeptical. They argue that this is not a merge — just lagging a Corporation join a leading.
It is likely that the example of these corporations will be followed by the company Benxi Steel and Anshan Steel. They may announce the Union until the end of 2016. The company announced the merger in 2005. However, at the moment have difficulties with the integration of the business. In 2010, Anshan Steel bought the company Panzhihua Steel. And in 2015 due to the expansion she was able to produce 32.5 million tonnes of steel. This result is nominated the company on the fifth position of the Chinese leaders and metallurgical sector. In the world ranking Anshan Steel was able to take seventh place. Benxi Steel is respectively 11 and 21 positions.