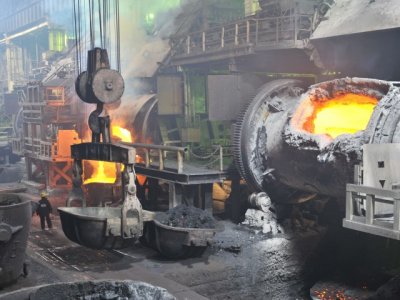 The Commission on export trade of America has revised the decision on the Russian cold-rolled steel. ITC identified — the supply of Russian metallurgists do not present a source of harm to national producers of similar products. Export volumes are insignificant and do not carry threats. For this reason, to Russian suppliers should not apply countervailing and anti-dumping taxes.
An investigation against Russian cold-rolled steel was launched in late July of this year. The initiators of the American steel company ArcelorMittal USA and AK Steel. The list of unhappy also included U. S. Steel, Steel Dynamics, Nucor. Investigation got cold-rolled products, width of 12.7 mm, to 4.75 mm. was Considered Brazilian, Japanese, Chinese, Indian, Korean, British and Russian supplies. In the future against the Chinese and Japanese steel companies had filed a separate case. In July this year, the Ministry of Commerce issued a decision regarding the rental of Russia. It was agreed that the providers, excluding NLMK supplied the exports with dumping difference of 13.36%. Determined the level of state subsidies. For Russian producers — except Severstal — he made up 6.95%.
Subsequently, however, the supply of cold-rolled steel from Russia has recognized small. Such volumes could have a negative impact on manufacturers in the United States. Last year the volume of deliveries reached a level of 85,000 tons. This figure is consistent with less than 4.1% of the imported volumes of these products. Since December of last year, the supply completely stopped, vozobnovilis only in August 2016. Thus in 2015 the volume of Russian exports for the first time showed the maximum mark since 2008.
Supplies from other countries in respect of which investigations have been conducted and will be subjected to sanctions. Already in July, cold-rolled steel from China imposed countervailing duties at 522%. On Japanese products were imposed anti-dumping duties in the amount of 71,35%. Anti-dumping duties on Brazilian products made up of 14.35−35,43%. Compensatory tariffs made up of 11.09-of 11.31%. Anti-dumping duties imposed on British suppliers, amounted to 5,40−25,56%. The Indian manufacturers have imposed a 7.6 percent dumping and 10 percent countervailing duties. Anti-dumping tariffs for South Korea made up 6.32−34,33%, compensation of 3.91−58,36%.