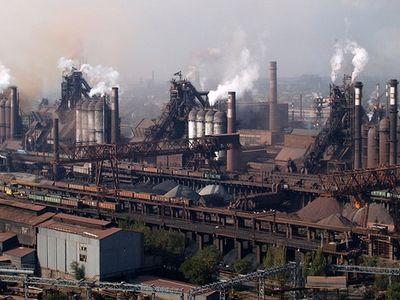 Press service of the Mariupol metallurgical Ilyich iron and steel works announced about the start of production of new products. Ilyich iron and steel works is included in Metinvest. The specialists of the enterprise began to produce rolled hot-rolled high strength. Brand new products S460MC complies with European standard EN10149−2. This product is produced by applying the thermomechanical rolling. Its main difference — excellent weldability, high formability, resistance to cracking. Hire this brand is widely used in the engineering sector. It requires high strength at low weight. Rental S460MC used for the manufacture of components and assemblies of mining and crane equipment. It produces telescopic boom, auto-components. The main consumers of new products will be the countries of Central and South-Eastern Europe. Also, products will be sold in the domestic market. By the buyer starting 120 tons of rolled products from Ilyich iron and steel works became Poland.
However, this is not the only novelty of the Mariupol plant. Sheet rolling production start and the production of hot-rolled steel for gas cylinders. Hot-rolled steel corresponds to standard JIS G 3116 Japan. This is the most popular brand in the segment. The dimensions of the rolled product launch party is 3×1060мм. The brand of the product SG255. The first shipment produced in Lebanon. The purpose of the production — welding and manufacturing of parts and components of boilers, pressure vessels. This rental is characterized by optimum combination of mechanical properties and structure. The main volumes of the products will be shipped to markets in the Middle East, Southeast and South Asia.
In early September, Ilyich iron and steel works began to modernize the plate rolling mill. It is assumed the device of a new equipment for coiling hot rolled coils. Mass roll production will reach 27 tonnes. Also includes the repair of the heating furnace № 1. The mill «1700» today, rolls band, the weight of which can reach 17 tons. But the power of the units limit the maximum weight of the products. Each roll weighs up to 9.5 tons. Resulting in no way meet the needs of customers. The new equipment will provide a similar opportunity.