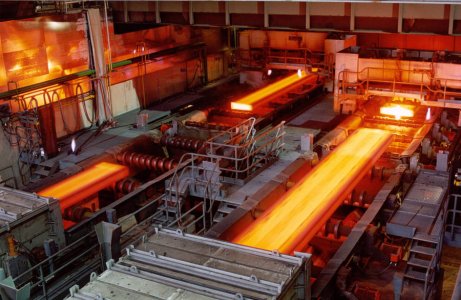 The company SteelAsia Manufacturing is a leading manufacturer of steel in the Philippines. It is expected that for several years the manufacturer will expand production. However, investments in expansion will be about 600 million USD. Company President Benjamin Yao gave his assessment of the situation. The company will implement four projects in four enterprises in the metallurgical sector. Planned investment of 150 million USD in the construction of small-section rolling mill. The project is being implemented in the province of Bulacan, Plaridel in the enterprise. 100 million USD is planned to be sent to the enterprise Compostela, Cebu. In accordance with the plan capacity will be commissioned in 2018. Project implementation will allow to increase the production of rebar at the company's production by 2 million tons annually.
Today, the company manufactures products in 6 plants. Last year they produced and in total 1.7 million tons. In 2016 SteelAsia has planned to expand sales to the level of 2.1 million tons. In 2015, the amount of consumed products in the Philippines amounted to about 4 million tons. This figure is rapidly increasing, given the upturn in the construction sector.
The cost of the third project of the company is 150 million USD. Investments will be directed on installation of the mill. Its annual capacity is 600,000 tons of wire rod. The plant is located in Candelaria, Quezon province. It is expected that the project will be commissioned in 2019. Now the Philippines is not produced wire rod. The demand for these products is estimated at 700−800 tons per year. Supply all necessary production volumes is China.
The cost of the last project is 200 million USD. Investments will be directed on creation of facilities for the development of structural shapes, heavy steel plate. Annual production capacity of the mills will reach 600,000 tons and 300,000 tons respectively. The project is implemented at the enterprise Cagayan de Oro. The introduction of the mills is scheduled for the 2019−2020 year. These products by the Philippines to date is not possible. Delivery of products is carried out by Chinese manufacturers.
Benjamin Yao said that the projects will be implemented with attraction of foreign partners. The company expects to help in the development of new technologies.