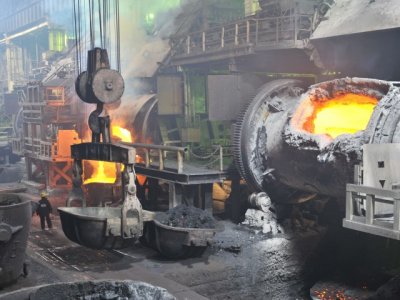 In the second quarter of this year, the Russian company increased the production volume of copper. Relative to I quarter grew by 3%. The issue thus made up of over 90,000 tons of metal. Increased production of copper from the company's resources. The increase amounted to 1 percent to more than 86 000 tonnes. Improvement in performance is observed at higher content of raw materials of the red metal. In General, in the first half of the years the company produced more than 177,000 tonnes of copper. This figure compared to the same period of last year below 3%. The deterioration of results is observed due to the incomplete growth of transport production.
Palladium production in the second quarter of the year increased by 7% compared to the first quarter. The volume of production of the metal amounted to 688 000 Troy ounces. Platinum managed to produce 162 000 ounces. Compared to the previous quarter, a decrease of 5%. Production of palladium from own resources of the company amounted to 678 000 oz. The result thus improved by 8%. Getting platinum from the raw material of Norilsk Nickel fell 3 percent to 159 000 oz. The obtained results are connected with the changed ratio of these metals in raw materials.
In the first half of the year, production of platinum and palladium reached 333 million and 1,330 million ounces, respectively. Relative to the first half of 2015, the result deteriorated by 2% for both metals. The decline in production is observed on the background of the project implementation, asset reconfiguration metals. You should also take into account the growth of incomplete vehicle manufacture.
Meanwhile, the copper price on the London stock exchange is downward sloping. This week the price of the red metal fell to the level of 4,774 thousand USD per ton. The reason for the fall in the cost of growing expectations for further slowdown of the global economy. Against this background, it is expected and the suspension of increase of demand for the red metal. The situation can be seen on the example of the United States. After China, America is the second consumer of copper. In June the purchasing for the industrial sector fell by 1.5%. The same situation is observed in July.
Decreased supplies of Russian copper abroad. In the first half of the volume of exported metal reached 244,6 thousand tons. The result was down 13.7%. Data provided by Federal state statistics service. In monetary terms, the sale of refined metal fell by 32.7% to 1,127 billion USD.