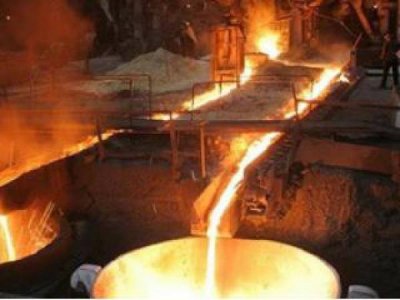 The Volgograd factory «Red October» has summed up production results for the first six months of the current year. In accordance with the data provided, the works strengthened their positions. He again tops the rankings of the leading suppliers of Russia in the sector of stainless steel. The main growth shown by the plant in the development of stainless steel flat rolled products. The index improved to 49.3%, to 8,752 thousand tons. In the same period last year the result reached 5,861 thousand tons. Accordingly, the proportion of the works in this segment for the first half year reaches 73.9 per cent. In the first half of 2015, the result amounted to 43.2%.
Development of stainless steel long products also remains high. In the total volume of these products occupies 42, 8%. In numerical terms during the first half of the production reached 10,791 thousand tons. Compared to the same period of last year growth was 5.1%.
Metallurgical plant continues its work in respect of development to develop new products. It is expected that in the near future «Red October» will complete the next test. They are subjected to the cold-rolled sheet, made from Nickel alloys. It also assumes the development of production of manganese steel, corrosion resistant. Are developed and new technologies turbolucene. This was reported by the information Agency «Volga-Caspiy». Today «Red October» mastering the production of sheet cold-rolled steel. It is produced from a heat-resistant alloy. Mastered and production of stainless steels responsible destination. To ensure the implementation of promising projects, the plant produces technical re-equipment. Actively pursued the construction of a new thermal complex. It is being built in the shop finishing of metal. In the work launched a new furnace for annealing and hardening. In the near future in the shop will install additional machines, straightening machines. The process of modernization will affect the sector finishing of sheet metal.
Meanwhile the arbitration court of Volgograd region has satisfied the claim of Red October. The Swiss company presented his «Red October». The requirement of a claim — payment of the debt, which amounts to 23.7 million EURO. The contract was awarded in March 2014. The court did not agree to support the application of Alfa-Bank regarding the suspension of the proceedings.