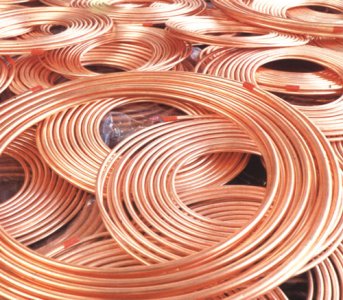 For the first six months of the current year KAZ Minerals has developed 52,6 thousand tons of cathode copper. Compared to the same period of 2015 production volumes increased by 43%. It is assumed that in the second half of the Group will continue to increase production. By the end of the current year in accordance with the plan will be made 130−155 thousand tons of cathode mEDI. Last year in KAZ Minerals produced of 81.1 thousand tons of products.
Enterprise East region and Bozymchak mine together produced 39.4 thousand tons of cathode copper. This figure exceeds the result of the same period of last year by 7%. For January-June 2015 was developed to 36.7 thousand tons. The main growth was recorded in the background of the beginning of operation of Aktogay and Bozshakol. Accordingly, it was obtained 5.4 per thousand and 7.8 per thousand tons. In February of this year the first copper concentrate was obtained Bozshakol. It made the concentrator, focused on the processing of sulfide raw material. Aktogay complex the processing of oxidized raw material, will reach its designed capacity this year.
In General all companies of the Group for the half year produced a concentrate of copper in the amount of 53.3 thousand tons. Regarding the first six months of last year, production increased by 10 thousand tons. The Bozshakol produced 10.6 thousand tons of copper concentrate. During this period the volume of the extracted Group of raw materials has reached 22.1 million tons. In 2015, for the first six months was received 2.5 million tons of ore. A significant increase in production is due to start producing raw materials in an open way in the fields. In the ore the average content of the ore reaches of 0.65%.
The situation was commented by Oleg Novachuk, Chairman of the Board KAZ Minerals. The improved performance is attributed active processes at the deposits of Bozymchak, Bozshakol, Aktogay. The first half ended with an increase in the production of copper by 43%. Production East of the area function, focusing on the goal. Deposits fully ensure the achievement of targeted results. KAZ Minerals today is leading in terms of growth in the mining sector. Financial performance for the first six months will be announced in August 2016.
The current situation in the domestic copper market is very contradictory. However, neither the producers nor the traders are not going to leave.