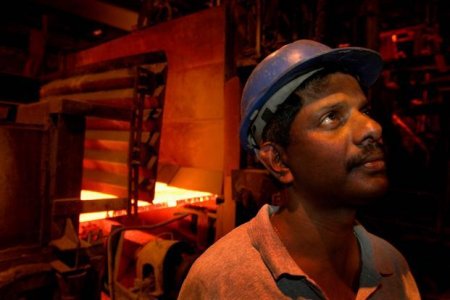 Moody's Investors Service has published a regional review. According to it the leading steel producers in India will demonstrate strong financial performance. The results will be higher than in competitive Asian companies. Indian steelmakers will actively increase volumes of manufactured products. The increase in production is attributable to increased demand in the domestic market. The volume of imported steel products will decline. Cause will serve as anti-dumping duties and the introduction of a minimum costof production.
As predicted by the Agency in the period of 2016−2017 years India's GDP will grow by about 7.5% annually. On a global scale this indicator is one of the most high. Consumption of steel products in the country will also grow at a rapid pace. A significant impact of the urbanization processes, implemented major infrastructure projects. It is also expected the active support of the industrial metals sector of the state.
Protectionism pursued by the government of India, provide high value steel products in the domestic market. Given that prices in the global market will lower the national company will be able to increase profitability. The launch of new production capacities will further increase their incomes. Company BMI Research built the list of companies that will have an impact on the national market. It is expected the expansion of JSW, SAIL. Will be the construction of a new metallurgical enterprise of Tata Steel. It is expected the implementation of other projects. In the end, in 2016−2020 production will grow at 7.3% annually. In the previous five years, this figure was only 5.3% annually.
According to BMI Research this year, manufacturers will develop 92.7 million tons of steel. In 2020 the country's production volumes will be 127,1 million tons. The share of India in global steel production will increase to 7.8% in 2020. In 2016, the rate to be 5.8 percent.
According to analysts, in January-June 2016 India produced 46.4 million tons of steel. Compared to the same period last year increased by 2.7%. Last year the Indian metallurgists have developed of 89.4 million tons. The government protects the domestic market from cheap imported products.