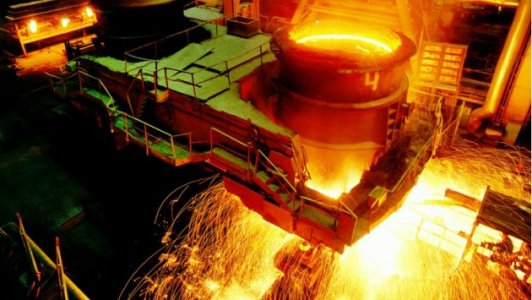 30 June 2016, the Italian authorities have closed accepting applications for the privatization of Ilva. This steel mill is the largest national company. The government put the company on the privatization in early 2016. In accordance with the expectations among the main contenders is observed in two companies. One contender is the Alliance of ArcelorMittal and Marcegaglia. The first member of the team is a global group. The second is an Italian manufacturer of tube and sheet. The second applicant is a consortium, which includes three companies. One private Italian metallurgical company Arvedi. The second is a holding company Delfin, which manages assets of the national entrepreneur Del Vecchio. The third member is Cassa Depositi e Prestiti, the national development Bank. A little earlier in the number of applicants was part of the company Erdemir from Turkey. Turkish entrepreneurs have even reached a preliminary agreement with Arvedi. However, at the last minute the company did not want to participate in the consortium.
After receiving applications will be reviewed within 120 days. Then negotiations will begin, to be attended by the designated authority of managers. This is due to the 2013 nationalization in respect of steel plant Ilva. You will need to discuss specific points of the transaction. However, potential buyers do not plan to disclose the amount they are willing to pay for this production. Planned annual production capacity of the plant reaches 12 million tons per year. However, soon above 6 million tons of products the company will not be released. Ilva was forced to stop 50% of the capacity. This step was required to reduce the level of environmental pollution. It is also expected to implement some modernization projects. One of them involves the installation of two electric arc furnaces. They are designed to replace the existing blast equipment.
Interestingly, potential buyers are not going to tell us how much they appreciate the possible acquisition. However, Reuters announced received from some data sources. The consortium expects to receive about 44,5% stake in the plant. The share of the Delfin will have 33.3 per cent, Arvedi will get to 22.2%. However, their overall contribution will be from 500 million to 1 billion EURO. ArcelorMittal expects the acquisition of 85% of the shares, the share Marcegaglia will have 15%. What to put funds on this side, they are absent.