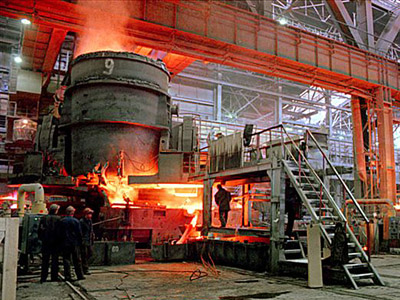 The launch of Vietnam's first steel plant, Formosa Ha Tinh postponed. He was scheduled for the end of last month. Annual production capacity of the first phase is 7 million tons. The project cost the Taiwanese Group Formosa Plastics and partners at 10.6 billion USD. Problems have arisen on the background of environmental pollution. In the last days of June, the Group agreed to a payment of 500 million USD compensation. This happened after the emission of toxic waste. The problem the enterprise is located on the shores of the South China sea. As a result of falling into the sea of hazardous substances in April there was a mass death of fish. Injured and other marine life. The radius was 200 km away. the Damage was done to several provinces, affecting tourism, aquafarm, fisheries.
The Vietnamese authorities have started proceedings in respect of the application of the technology of coke. The initial project stipulated a dry method. However, Formosa Ha Tinh used wet suppression. Local media say that the cause of the accident — the emissions of coke production. It was launched in test mode. The Ministry of industry and trade made a proposal. The company must change the technology. Then the plant will be resumed. Formosa Ha Tinh since December last year working as a rental business. The level of capacity utilization is insignificant.
The April scandal was not limited. In July, in relation to Formosa Ha Tinh began another environmental investigation. Vietnamese law enforcement authorities discovered illegal dumping of waste. On land near the plant was hidden 100 tons of allegedly toxic waste. Representatives of the company blamed the contractor, who severed all relations. They also claim that the waste is not dangerous for the environment. Will be tests that will show who is wrong who is right. The construction project of a metallurgical production Formosa Ha Tinh one of the largest with the participation of foreign investors. However, the Vietnamese authorities intend to force investors to adhere to environmental legislation.
Meanwhile, Vietnamese steel imports since the beginning of the year reached 9.6 million tonnes. The figure is 48% above the same period of last year. About 60% of supplies came from China. Today Vietnam is a leader in Southeast Asia. By quantity of the imported steel Vietnam ranked seventh in the world.