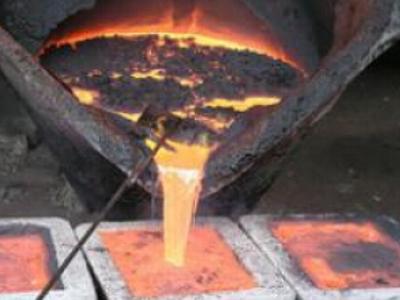 SUMZ is a part of metallurgical complex of UMMC. This year Sredneuralskaya copper smelting plant plans to start re-production of non-ferrous casting. The site is located at the mechanical-repair base of the plant. Sergei Primakov, head of mechanical-repair base, substantiate the need for modernization. Today, production in Russia of products from non-ferrous casting manufacturer specializes in rare. To buy the same products abroad economically disadvantageous. The plant specialists have developed the necessary technology obtained the required patent. The launch of the upgraded site is scheduled for the IV quarter of this year.
The technical modernization of the foundry section of the plant will help in fulfilling the important tasks. Re-equipment will allow to provide enterprises of UMMC products of non-ferrous castings. It is used to ensure the operation of melting units — caissons, sections of gutters. Ferrous casting is used to make bushings, segments of bearings and other products. To date, the factory was acquired by melting induction furnace. Also purchased a roller foundry mixer and other process equipment. The list also casting Chainikova buckets in the amount of two pieces and centrifugal casting machine. The equipment will be delivered to the plant before the end of the month. The next stage is construction and installation and commissioning work.
The Central melting unit is an induction furnace. Its capacity is ton of the melt. With its help, get castings of the highest quality. The use of furnace allows to increase work efficiency, optimize the technology. Previously the plant was installed melting units of smaller capacity. Their work is allowed to 700−900 kg of castings. The melt was poured in the form of the two furnaces. With the new equipment the process is carried out simultaneously. Centrifugal casting machine used for the production of bushings. These products are highly demanded in the industries UMMC. The new equipment allows to obtain a dense casting with rotation. In the process, the melt is condensed with the concomitant removal of the pores. The cost of this project is expected to reach 30 million RUB.

Meanwhile, Cochilco said to reduce the release of copper in Chile. The decline of about 0.5 percent to 5.74 million tons. In 2017, the production of copper is expected to increase by 3.1%, amounting to 5.92 million tons. According to the forecast in 2016, the cost of copper will be 4739 USD/ton. In 2017 the price will rise to the level of 5069 USD/ ton.