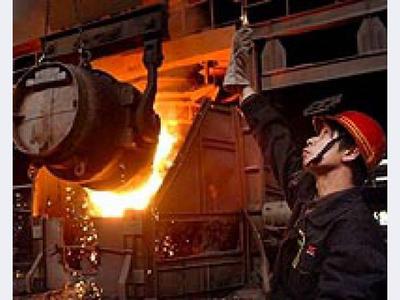 According to some sources, the estimation of the project of Udokan development. This refers to the deal with VEB, the cost of which will amount to 105 billion RUB. Over 11.4 billion RUB VEB plans to buy 10,878% share of the project. The procedure will be gradual. Specified amount the state Corporation expects to receive from the Fund. Apparently the Bank will resume funding of projects under this scheme. It was previously approved at the governmental level. Considered the scheme in September last year. At the end of last month, the Supervisory Board of state Corporation have agreed on the main points of the transaction. VEB will receive a put option on the subsequent sale of shares of BGK HC.
There are certain conditions of Vnesheconombank's participation in the project. In particular, the placement of funds of the NWF on Deposit in the amount of the contribution of the state Corporation in BKG. Period will be five years, the stake was not disclosed. The web has insisted on receiving a document confirming the approval of the allocation of funds. This is the amount provided for investment program of the company 2016−2020 years for energy to Udokan.
Another source clarifies that the Federal Treasury and Vnesheconombank (VEB) will enter into a Deposit agreement. This will set out the procedure for admission and use of funds of the NWF. It is assumed the transfer of funds in tranches. VEB has repeatedly insisted on the financing of such projects from the state. Until recently, however, it was not possible to develop a scheme of income Finance. The Deposit agreement will include a paragraph regarding the quarterly report on the web. The Bank will notify the Ministry of Finance and the Ministry of economy relative to the target expenditure of allocated funds.
On the allocation of special projects of the loan portfolio of VEB first to speak McKinsey. He is a consultant to Vnesheconombank, the proposal came in the fall of 2013. Before that, it turned out that the public Corporation is in need of recapitalization. The situation is due to loans on market terms. The result could be a default. At that time, the web has put forward a funding proposal for special projects from the Federal budget. However, the state for such purposes funds not pledged. In the end, funding has been virtually frozen.
Funds from VEB purchased shares will be directed to the completion of the project. In 2015, investments in Udokan was estimated at 4.8 billion USD. Resources of the Deposit amount to 26.7 million tons of copper. The annual capacity of the GOK is 340000 tonnes of copper in the first decade.