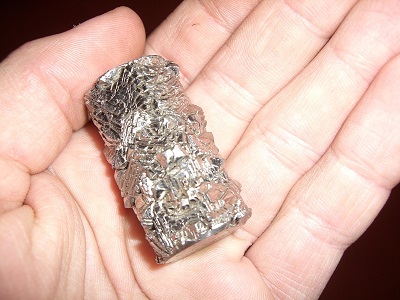 Corporation Posco is a South Korean leader-producer. Posco ranks fifth among world steel producers. The representatives of the Corporation say about future investments in the production of titanium products. The company in its quest considers the global demand for titanium. Statistics shows that its consumption is increasing rapidly. Manufacture of titanium products provides increased added value. Plus, there is a significant increase in profitability.
Corporation Posco launched the production of titanium in 2008. Since 2010 she produces semi-finished products from titanium. The production process is carried out in a joint venture located in Kazakhstan. Despite the growing demand for the metal, especially in the consumer sector, there are a number of difficulties. Production of titanium is energy intensive, costly and technically complicated. These factors explain the low number of manufacturers in the sector.
In 2016, the Posco Corporation plans to increase production of titanium products. Towards 2015, growth will be 13%. Thus from 2.3 thousand tons the company will proceed to the production of 2.6 tonnes of titanium. In the framework of a long-term strategy Posco is focused on the production of expensive products of premium class. This will allow the Corporation to remain competitive in the global market. This will increase the profitability of the company. This is very important, given the falling cost of steel and the expansion of Chinese enterprises.
However, the production of steel products the South Korean company is not going to stop. In early July, the Corporation announced the use of high manganese steel. IT will be used for the manufacture of the largest ships in the world. They are designed for transporting liquefied gas supplied by the company Hyundai Mipo Dockyard. The construction of the LNG has already begun. Completion of construction will occur in late 2017. In the special steel contains 20% manganese. The metal is able to keep natural gas in a liquefied state. The temperature is down to — 1620 C. Special steel more durable, and improved toughness at cryogenic temperatures. The comparison is with aluminium and Nickel alloys. It is because they usually produce tankers for gas transportation. A new tanker of special steel will be much cheaper.