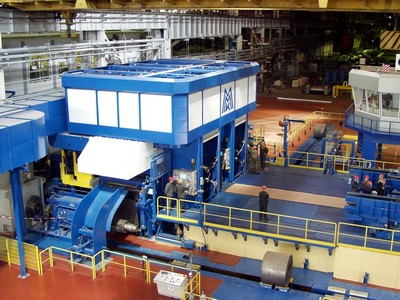 Magnitogorsk iron and steel works is preparing for the Day of Metallurgist. Sinter plant mining and mineral-processing has commissioned another absorption system seroulavlivajushchih installation. The cost of construction of the second absorption system amounted to more than RUB 900 million. In the role of General designer was made by OJSC «Magnitogorsk GIPROMEZ». The General contractor is OOO «Merlin». The work was carried out with the use of contract equipment from the Chinese company «Sinosteel». The launch of the new system will enable purification from dust and sulphur dioxide 670000 Nm3/h of gas. Thus will continue the improvement of the ecological situation not only in the enterprise, but also in Magnitogorsk.
The construction of the absorption system is the next stage of recovery seroulavlivajushchih installing a second sinter plant. The old plant was commissioned in 1963. Obsolete equipment no longer meets the requirements of the international standards on cleaning alagozov. The resource units were developed. Maintaining its healthy state is beginning to require a considerable cash outlay. Accordingly, there is a need for reconstruction. In essence the process is the construction of the new complex. It is intended for the cleaning of sinter gas coming in seroulavlivajushchih unit number 2.
Construction works started in 2013. The reconstruction program calls for the construction of three similar cleaning systems. Each of them will consist of a two-stage cleaning, electrostatic precipitator, scrubber. The main function of an electrostatic precipitator — dust. The scrubbers are designed to capture sulfur dioxide. In the process, they are irrigation with lime mortar. The first phase was launched last summer. The construction of the second phase was launched in September 2015. The construction process was completed in June of this year. Now pre-commissioning work. Also conducted tests of new absorption system. The final stage of reconstruction of plant No. 2 will supposedly have the end of the year. The total cost of the project will amount to more than RUB 3.5 billion. The constructed system will provide cleaning of 2 million Nm3/h of gas. For the Magnitogorsk combine to reduce the negative impact on the environment is one of priorities.