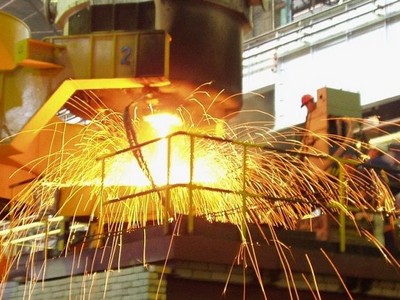 In Brazil, in the city of Maraba will be built a new large metallurgical complex. In any case, the administration of the state of pará signed a Memorandum of understanding involving this procedure. On the opposite side the document was signed by the Brazilian mining Corporation Vale. The third party was the Algerian group Cevital. The consortium members hope to implement a new project on the site previously intended for the construction of another plant. Metallurgical project Acos Laminados do Para also belonged to Vale. Under its implementation, in addition to the land was issued the necessary permits and licenses. It was designed in 2010. However, in September 2012, the Corporation had suspended its development.
Project Acos Laminados do Para was designed for the delivery of slabs in the amount of 2.5 million tons annually. In contrast to this project Cevital expects to build an integrated steel mill. Its estimated capacity will reach 2.7 million tons. Focused new venture will be on production of billets, sheet metal, rails and blooms. The plans of the Algerian group extensive. Its representatives speak about the intention to take in Latin America leading position in production of rails. Was considered the question of the supply of products of the new plant. A part of her as semi-finished products will be sent to the company Piombino in Italy. While this plant will stop production of steel. The melting equipment is to be disassembled and transported to Brazil.
According to Issda Rebrab, President of Cevital, the construction works is expected to start in 2018. They include the construction of the plant, river port, railway line. The planned delivery of raw materials from the Mining S11D. Its launch is scheduled by the Corporation Vale until the end of 2016.
Before the start of the 2008 crisis, Brazil seemed a tasty morsel to many foreign companies. The anticipated construction on its territory of many steel enterprises. Was the calculation for the subsequent shipment of semi-finished products to America and Eastern Asia. The suspension of the projects seems to have been a temporary phenomenon. Recently has been put into operation metallurgical plant CSP. In its construction participated Vale, the Korean company Posco and Dongkuk Steel. The operation of the new plant will be produced by the above-described scheme.