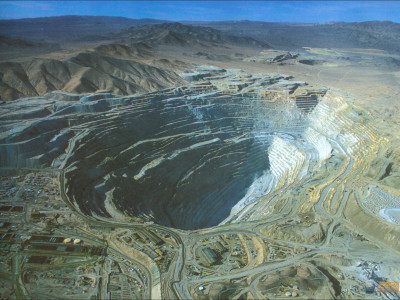 Udokan copper deposit continues to be questionable. The budget this year does not provide for its development. In the next financial planning period, and also excludes the development of the mine. Anyway, the answer has received the Ministry of Economic Development of RF Russian Ministry of Finance sees no possibility of state support for the project of its development. This issue was raised by the Ministry of economic development of the country with the filing of the president of Russia. Ministry of Finance officials also noted the absence of proposals for measures to the investment project of Russian Railways. We are talking about the construction of the railway to the Udokan.
Meanwhile Udokan ranked third in the world in terms of copper reserves. In 2008, a license to develop the field received an offshoot of Metalloinvest, Mikhailovsky GOK. After a certain time, the project operator functions transferred Baikal Mining Company. In September 2015 it was reported on the approval of the Supervisory Board of VEB five-year loan. Its volume amounted to 11.4 billion. RUB. Investments planned for the development of project documents for the field. It is also considered a likely occurrence in the capital of Baikal Mining Company. The funds were to be allocated by the Fund of National Welfare. However, Russia's Audit Chamber noted that the funding was not made.
In accordance with the plan of development of the deposit on its territory assumed the construction industry. The volume of annual feedstock should reach 36 million. Tons. The number of produced copper cathode equivalent production will be 474,000 tons. Related development of silver should reach a volume of 277 tons. Commissioning of the first stage originally was scheduled for 2014. The volume of processed ore were to make 12 mln. Tons. Exit at full capacity complex was in 2016.
However, the sources included in the Ministry of Economic block, talking about the agencies discussed the possibilities of the adjusted budget. The variants enable expenses for the development of the project Udokan. The implication of this correction, the federal budget and the preparation of the draft budget 2017. Taken into account and the period of 2018−2019 years.