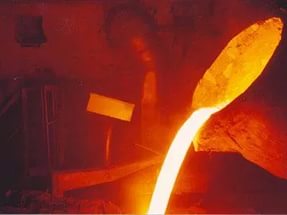 Sometimes when dealing with competitors need to make compromises. Malay media say that domestic steelmakers have decided to act in accordance with this principle. Anyway, the company hopes to establish cooperation with Chinese entrepreneurs. Thus increase the chances of survival in difficult economic conditions. Such intentions are well founded. In 2015, the steel sector saw cumulative loss of more than 330 million. USD. In the second half of last year, Malaysian companies were forced to reduce the average level of capacity utilization. As a result, it had fallen to less than 40%. Such indicators have been observed on the background growth of the Chinese supply. Last year, the Malaysian market has received over 1.3 mln. Tons of long products overseas. At the same time supply from China amounted to approximately 1.2 mln. Tons. For comparison — in 2013 the volume of Chinese deliveries reached about 400,000 tons.
Despite this poor performance, the Malaysian government did not support the domestic steelmakers. There was a large inflow of foreign valves. As a result, the price of this product decreased by around 20% in 2015. The comparison was made on the indicators of 2013. However, as a result of the fall of the cost of the benefit was the construction sector. Media representatives say that the metallurgical sector of the country is necessary to balance. Keep in mind the interests of consumers of steel products, as well as their own desire to survive.
In that state support of the dream is not worth it, it looks a reasonable decision on cooperation with Chinese steelmakers. In particular, the possibility of accommodation in the country of Chinese production capacity. Also calculated the joint implementation of projects that provided the concept of «One Belt — one way.» Meanwhile, China's steel export volume in April compared to March fell by 9%, reaching 9.08 million. Tons. However, with respect to 2015 figures still higher. During the four-month period of this year, Chinese companies have taken abroad 36,910,000. Tons produced goods. Compared with last year's results the same increase was 10.2%. Probably April delivery were made under contracts signed earlier. In April, the volume of imported iron ore relative to the March figures fell by 2.2%. The number was 83,920,000. Tons.