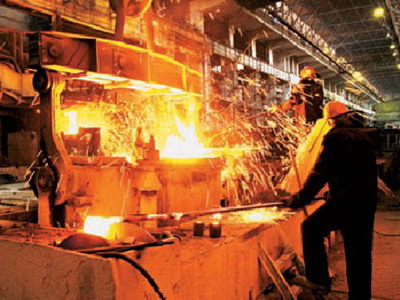 The media of Britain called the applicants for the acquisition of steel assets of Tata Steel. The total capacity is more than 5.5 million tons of steel annually. The proposals came from the four steel companies of the country. Also the role of the owner is ready to try his investment funds and top management of Port Talbot. By the way, that Port Talbot is the largest and most problematic asset of Tata Steel UK. Now more about the candidates for purchase.
It is highly likely that the auction will take part industrial-trading group Liberty House. Lately, she's strong enough that it has to be considered. Its position in the steel sector Liberty House is due to start rolling enterprises Newport in October last year. The role played buy steel plants Tata Steel in Scotland and tubular divisions Caparo. To date, the production capacity of the Liberty House amount to 4.5 million tons of products annually. Interested in buying assets the group Hebei Iron & Steel from China, the us group Nucor, Indian JSW Steel. Chinese entrepreneurs in April completed the transaction regarding the purchase of metallurgical production Zelezara Smederevo.
The next candidate for acquisition of assets — Greybull Capital. This investment Fund not so long ago bought Tata Steel Scunthorpe steel mill. Activity of this company is focused on the production of the shaped, rolled, heavy-gauge steel. Also on the enterprises of the Indian team claim Endless. This investment Fund the dog ate on the acquisition of distressed companies. After the purchase is made with their reorganization and resale. Endless has gained the popularity with the purchase in 2008 of the enterprise for the production of dyes Crown Paints. In 2010, production has become profitable, after which he sold the Hempel group. The last bidder is the firm Excalibur. It was founded by Stuart Wilkie, Director of Port Talbot. Wilkie plans with investors to buy and then upgrade their own enterprise. It is possible that in the future, the list of buyers will grow. Rumor has it that American investor Wilbur Ross is not against the acquisition.
Anyway, Tata Steel is counting on the speedy sale of assets. While still and not talking about specific dates.