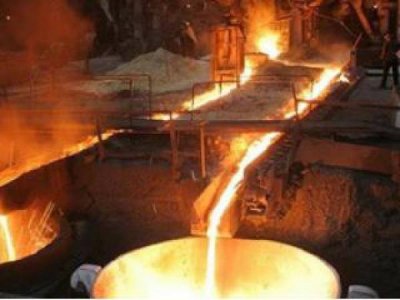 The head of a leading American steel company US Steel Europe dissatisfied with the taken measures. We are talking about the reduction of competition from China. According to Mario Longhi, especially funny it will look to the maintenance of the status of the PRC. This refers to the intention to perceive China as a country with market economy. However, this status is still to be announced. As a result, countries like the United States quietly introduced against imported China goods any duties. Their size restricts solely the imagination of the employees of the Ministry of trade. Take February this year. For some types of steel products were introduced 250% import tariffs.
Granted China the coveted status will significantly diminish the ability of American and other customs services. Besides, China will be able to make revisions or cancellations fees. For this purpose it is enough to apply to the arbitration of the WTO. American manufacturers of this point is very annoying. Hence the calls to Congress and the presidential administration about the inadmissibility of the status confirmation.
In mid-April, US Steel had another contraction. Under it were the workers outside the trade Union of Steelworkers. The number of reduced jobs made up 25%. As shown by the previously provided information, the company employed 21 thousand people. Of these, about 18 thousand included in the Union USW. In accordance with the calculations of the layoffs will affect more than 750 people. However, the redundancies are scheduled allowance. It will be held in the framework of the employment program. Details not specified. The new layoffs are part of a project to reduce costs. The plan is called «the Carnegie Way».
This is not the first reduction in the company. Since the beginning of this year, US Steel fired more than 1,500 workers. Was stopped two metallurgical plants in the United States. Compared to other North American companies only in US Steel the percentage of «white collar» is 25%. In the same Nucor, their number is 10%. In Steel Dynamics 6%. U.S. Steel prefers to fire in the first place staff and engineers. Many company representatives doubt high efficiency of the «Carnegie Way». Rather, the company adheres to the slogan «the economy should be economical». However, the savings for everyone is forced. It is worth considering the low intake of products.