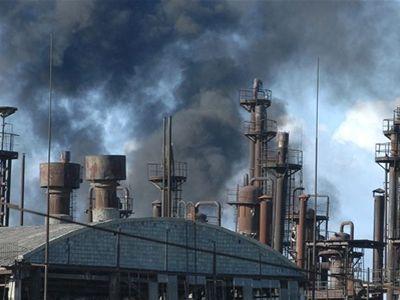 ". «And "Electrozinc" developing a joint project. Companies are engaged in exploration work. They are held on otvorenom clinker industrial sites. The purpose of the monitoring is to assess the composition of the product, both quantitative and qualitative. It is necessary to develop effective schemes of utilization. It must be justified economically and be environmentally safe.
Today the industrial area contains approximately 1,575 million tons of clinker. This volume was formed by activity of the enterprise in 1935−1992. Clinker material is called a granular structure with a complex mineralogical composition. It is produced in the process of obeschanija various zinc-containing substances in valavani. By itself, the clinker is not hazardous because it is inert substance. However, the accumulated waste will require disposal, because the possibilities of solving this problem. The initial step was the agreement signed in last year "Electrozinc" and».". Representatives of the"." conduct reconnaissance, determining the content of the clinker stockpiles of copper, precious metals and zinc.
Enterprises provide optimal conditions for the implementation of geological exploration. For optimal sampling on-site studies of constructed access roads. Their overall length was about 2 km. Developed a special technique of intelligence testing, conducted on a clinker piles. Samples are packaged in desyatikilogrammovye bags. Is then sent to the quality management of production enterprises «Electrozinc». For chemical analysis of clinker samples was adjusted to a powder. Further, the product was passed through a rolling, drying, grinding, attrition, screening. In General were selected 258 samples. Research them on the content of copper and zinc was carried out using atomic absorption spectrometer. We used the method of comparative analysis. However, the samples were checked in relation to the content of precious metals.
In accordance with the terms of the agreement, the results of this work will be ready by the end of may 2016. Based on the research data, the management team will decide on further action. Among the options developed, the reclamation of waste dumps. It is also possible their involvement in the processing carried out on other companies.