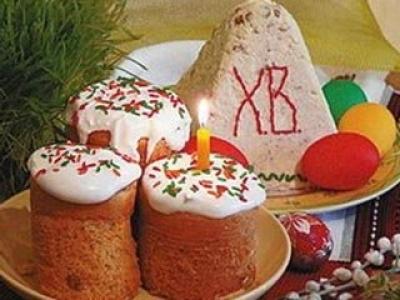 This year a great Christian holiday Easter falls on the First of may. In accordance with the biblical stories of Jesus Christ, the son of God, in the redemption of man has received serious death. He was crucified on the cross, which was installed at Calvary on Friday. Since this day of the week before Easter is called Holy Friday. After a long suffering and painful death, Jesus ' body was placed in the cave. However, when on Sunday night the believers opened the entrance to the cave to say goodbye to the deceased, it appeared that the tomb was empty. Who appeared to the faithful angels announced the resurrection of Jesus.
By tradition, the holiday of Easter is celebrated according to the lunar-solar calendar. Because every year a solemn date falls on different numbers. Definition of the day of the celebration is made with the expectation that the date falls on the first Sunday following the vernal full moon.
The celebration of the great Christian celebration is carried out with observance of many traditions. Easter is preceded by a strict lent. During this period, believers abstain from taking certain foods, avoiding also a variety of entertainment. Before you start celebrating the women bake Easter cakes, honey cakes, paint boiled eggs. Whence came this custom? They say that after the resurrection of Jesus Christ, Mary Magdalene brought an egg to Emperor Tiberius as a sign of a miracle. The Emperor did not believe in a magical event. He said that it is as impossible as a white egg cannot turn into red. As the story goes, at the same moment the white egg shell red.
Another custom associated with the Net Thursday preceding good Friday. On this day people bathe in water or in the bath, clean the house, to confess and to take communion. In the North of Russia and in the Middle lane decided to fumigate homes with smoke of burning juniper. Traditionally, it is believed that the juniper smoke is not only healing, but also a protection from the dark forces. Sunday morning held a solemn service and consecration of ritual food. After that, traditionally, Christian families gather at the festive table. The meal begins with a piece of consecrated Easter eggs, only thereafter, a lush feast.
Traditionally on this day to greet each other with words «Christ is risen!». The answer is heard no less solemnly, «he is risen Indeed!».