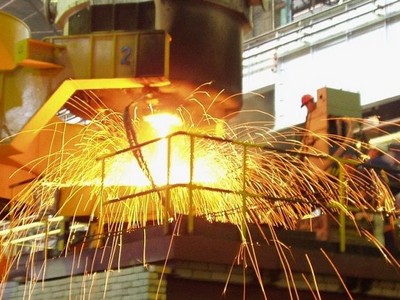 In the US Department of Commerce was started a new investigation. It is aimed at stainless steel products supplied by Chinese manufacturers. The main object of investigation — strip and flat products of stainless steel. Count coils, sheets and strips, thickness is 0.3 mm — 4.75 mm, width 9.5 mm. the material steel which contains not more than 1.2% carbon. The content of chromium must be not less than 10.5 per cent.
In the process there is a peculiar zest. Countervailing and anti-dumping duties may affect one not stainless hot-rolled steel. Falls under the duties and the products that can subsequently be further — any — treatment. In particular, it can be annealing, pickling, cold rolling, annealing. It also includes the application of different kind of coatings, the transverse and longitudinal cutting and polishing. While the venue of such treatment can be, not only China. We are talking about any third country. The inquiry will relate only to stainless steel hot-rolled steel, which is generally not subjected to treatment. Another exception is stainless cold-rolled steel. The shelf size must be less than 9.5 mm.
Инициировалирасследованиеамериканскиекомпании North American Stainless, AK Steel, Outokumpu Stainless USA, ATI Flat Rolled Products. The lawsuit was filed by their representatives February 12, 2016. In the lawsuit, the company reported estimated dumping them the difference. When importing stainless steel from China it is 51,07−76,64%. Also in the complaint it is alleged that the Chinese companies received government export subsidies. A comparison of the data of the us statistics. According to them, in 2015 the export volumes of strip and sheet steel made up to 133.5 thousand tons. Indicators of 2014 was 119.8 thousand tons. The 2013 results showed 57.3 thousand tons.
Conclusion regarding possible damages arising from the supply of harm, the Commission will provide by the end of March 2016. In early may the Ministry of Commerce issued the verdict on subsidies. On the facts of the dumping decision will be ready by July 21. The preliminary duties will be in mid-September and late November. The Ministry of Commerce of China, raise concerns regarding the investigation. Its representatives speak about violation of WTO rules.