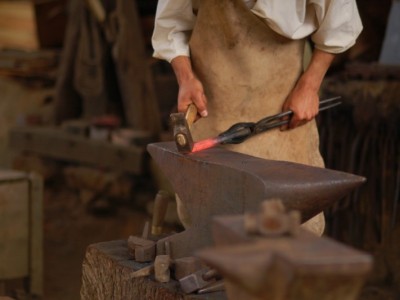 The company «Ural smithy» is included into group «Mechel». Recently the plant has mastered the production of large forgings. Their length is 4 meters. The products are designed for the manufacture of parts for aviation purposes. Production is carried out through the use of unique hammer. The force of the blow superheavy beccabunga unit is 150 tons/meter. In the process of manufacture of forgings, there is simultaneous movement of the anvil" and «hammer.» The launch party large forgings already placed at the disposal of the customer. They became one of aviation production associations.
Large stamping, produced by «Ural smithy», are made from high alloy steel of different grades. Metal smelting is engaged in the Chelyabinsk branch of the plant. The development of the manufacturing process of new products demanded the solution of many technical problems. It was necessary to achieve high dimensional accuracy. It was required to avoid possible deformation of blanks. With a length of about 4 metres, their thickness does not exceed 13 cm.
In addition to the production of stampings, the factory is engaged in manufacturing of turbine disks, support bearings, tie rods, and other forgings. Made of titanium alloys, heat-resistant and corrosion-resistant steel. Also, the work is carried out with carbon and doped steel grades. On the list of consumers of the products of almost all leading aviation enterprises of RF Parts, which makes the company are used for production of modern aircraft.
In 2015, despite the global crisis «the Ural smithy» has been able to stay afloat. Net income was almost equal to the indicators 2014. The decline has reached a negligible level of 1.5%. The growth was achieved by increasing the volume of more expensive products. Also, the company managed to maintain export volumes delivered to customers. However, production volumes declined. This is not surprising, since it has significantly decreased demand from the engineering sector. Manufacture of machinery, engines, agricultural equipment decreased by almost 1/3. The decline in the railcar sector amounted to more than 50%. As a result of increased competition in the market of forgings and forgings. Especially from the manufacturers. To date, Chinese companies continue the development of the European market.