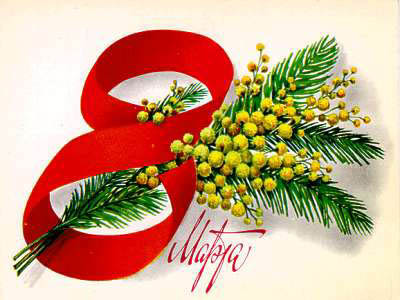 The first days of spring, not a real rich warmth, still bring joy. This is a foretaste of the renewal of nature, new flavors, more sonorous chirping of birds. And waiting for the first spring holiday, the 8th of March. International women's day is celebrated in many countries. Holiday shows in the smiles, laughter and compliments and gifts. Pretty women, feeling heightened male attention, become even more beautiful. The representatives of the stronger sex can not remain indifferent, feeling the flow of gratitude and tenderness. In the modern world, this holiday has lost its original meaning, becoming a supported a tradition for years. But the emergence of that date, had political and historical significance.
Where did this date — March 8? It's a good start to remember the full name of the event. The international day of struggle for women's rights and international peace… As you can see, the idea of the holiday — the equal rights representatives of the fairer and stronger sex, and the introduction of emancipation in the social system. Aside from the Roman Empire, in which also there was a kind of women's day, the Foundation was laid in 1857. The first demonstration was dubbed the «March of empty pots». Participated textile workers in new York protest against the widespread prejudice of women's rights. In fact, the working day of women was much longer, and the salary is significantly less than that of the representatives of the stronger sex. Then, in 1908, the situation repeated itself — again in new York. The organizer of the protest March was the social democratic women's organization. The idea was not new — the establishment of equality between women and men. The number of protesters, however, was more impressive, more than 15,000 ladies, thirsty for justice. It was the day the requirement was made about suffrage for women.
As for the official celebration, the announcement it had in 1909. The initiator was the socialist party of America. The idea gladly picked European countries. And only in 1910 a proposal was made to establish an International women's day. For that, of course, is to thank Clara Zetkin. Initially it was assumed that March 8 become a day of demonstrations and marches. So women were supposed to inform the public about the existing problems. In 1917, suffrage was given to women in Denmark, Finland, Norway, Iceland.
Today we celebrate this date in congratulating our lovely ladies. Homemakers, companions and bringers of creation, the holiday of spring and love!