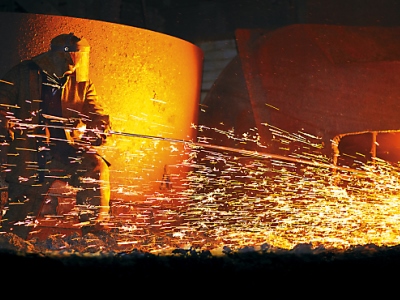 In 2015 the losses of MMC Norilsk Nickel amounted to 1.3 billion USD. The earnings drop was observed on the background of reducing the cost of Nickel. Total income fell by 28%, reaching the level of 8.5 billion USD. The average cost of Nickel in 2015, fell by 30%. As a result, average price per ton of the metal reached the level of 11.8 thousand USD. While the beginning of 2015 the Nickel was estimated at 14.9 thousand USD. In late years the price has dropped to the level of 8.5 million USD. These indicators observed for the last time in 2003. The specialists of «Norilsk Nickel» to see the root cause of the weakening of the currencies of the greater part of commodity-dependent countries. This has reduced the cost of production of the metal in dollar terms. Negative influence factor was the reduced demand for Nickel from China. Meanwhile, for a Russian company that is Nickel is the main source of income. Last year the proceeds from its sales reached 3 billion USD. In the consolidated volume share of metal fell to 38% from the previous 43%. With other metals included in the assets of Norilsk Nickel are in a better situation. The price of copper fell by 19%. The price of palladium fell by 14%. Platinum fell to 24%, cobalt 12%.
According to Pavel Fedorov, Executive Director of the company, it is necessary to reduce the global production of the metal. In 2015, the price of Nickel fell by 40%. Accordingly, the production volume should be reduced by 25%. P. Fedorov counts on rational thinking manufacturers. When taking such measures, you can expect to market recovery. However, the tactic involved at this point, do not give the opportunity to raise prices. They will remain at a low level until the strategy of market players.
The Russian company is not the only victim by the manufacturer. The real cost of Nickel — 8,760 thousand USD/tonne — imposed a loss of about 70% of entrepreneurs. In this situation, a role played by the Chinese economy. The country has seen a decline in demand for stainless steel. Accordingly, the order of 1/3 of the capacity acquired the status uncompetitive. Earlier, Japanese scientists Sumitomo Metal Mining has revised its forecast. Previously estimated deficit of 5,000 tons went into a surplus. It will amount to 12000 tons. Most of the manufacturers will be at a loss. Some businesses is threatened by a full stop mines.