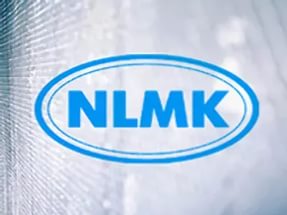 In 2015, the Group set a record in respect of the sale of goods. Volumes reached 15.9 million tons. This figure is higher, 2014 results at 5%. However, the improved financial performance occurred against the background of price dynamics. Last year, the average cost base flat and long products Russian products fell. In terms of the dollar, the drop was from 17 to 32%. If we consider the cost in RUB equivalent, there has been an improvement. The growth was at the level of 8−30%, taking into account the devaluation of the RUB. In the European market, the dollar value of production fell by 25%. In the United States experienced a decline in steel prices at the level of 31%.
In the result of perturbations NLMK fell by 23% in annual terms, amounting to 8 billion USD. EBITDA reached USD 1.94 billion, showing a decline of 18% yoy. of profitability, the EBITDA increased by 1 percentage points to 24%. In 2015, the company reduced its net debt, reducing it by 32%. The figure was 1.09 billion USD. Also, there was a significant net profit growth at 25% yoy. the Income thus amounted to 967 million USD.
G. Fedorishin, Vice-President for Finance, noted that in 2015 the decline in global steel consumption continued. In the end, intensified the imbalance of supply and consumption. To reduce the cost of steel products a considerable impact of the situation in China. The country continues to decline in demand and the fall in the cost of production. In Russia also there is a negative economic situation. It has affected domestic demand — the level of reduction was about 9%. With competitive advantage and leading positions on the market, NLMK increased its sales. The increase was 5%, reaching a record level of 15.9 million tons. At the same time managed to preserve the maximum loading of assets.
In 2015, the Group continued implementing the program aimed at increasing operational efficiency. The program covered all NLMK group. The optimization was implemented 1800 projects. In the end, a structural increase in revenue in 2015 amounted to 197 million USD. This figure exceeded the expected level more than doubled. Operating financial gain, along with conservative investments given the opportunity get free money. Flow was 1 billion USD, allowing to strengthen the sustainability of the company. Also ensure a high dividend payout.