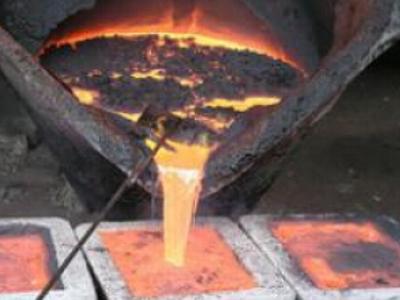 Last year Mezhdurechensk mining and processing plant increased its production concentrate ilmenite. Compared to 2014 improvement was 9.6%, reaching is 158.9 thousand tons. The contents Ті2О was 42%. This information was reported by the press service of Group DF. At the same time increased and selling products, reaching 155.5 thousand tons. The previous figure was 145,01 thousand tons, growth made up 7.3%. In monetary terms, of the products were sold at of 31.13% compared to 2014. Accordingly, the amount reached 234,07 million UAH, an increase of 55.57 million hryvnia. Ivan Cooper, Director of works, stated that the capacity indicators to align with business plan. In 2015 were upgraded magnetic rotary separators at «South» station. Improvements at the processing plant has allowed us to increase the percentage of ilmenite in manufactured products. The increase was 5%, which positively affected the production results in General. Before the investment in the development of the Mezhdurechensk GOK, in the aggregate their size is 207 million. In 2015, the amount of taxes to the budget amounted to 42.9 million hryvnia.
Joint Ukrainian company «Nadra Ukraine» intends to attract new investors. Their participation will provide financing of exploration, search and other works. Those will be carried out on Perovskom and Krasnorechenskaya deposits of ilmenite. License for subsoil use belongs affilirovannomu with «Bowels of Ukraine» OOO «Iteminsurance». It is unknown exactly when the competition will be conducted. Area Perovskogo field is 193,79 ha. Area Krasnorechenskoe field reaches 68,65 ha. the Main activity of «Bowels of Ukraine» includes the exploration of mineral resources. The company also is engaged in realization of investment projects. Attachments go to the address of the exploration sector of the country. The company is made up of 14 specialized enterprises.
Meanwhile, the Cabinet of Ministers is considering the question of privatization of the Zaporizhia titanium and magnesium plant. He also is part of Group DF. A proposal was received from the state property Fund. Changes will be made to the decree of the Cabinet of Ministers from 12.05.2015. It examines the privatization of 2015−16. The list is expected to complement the new facilities, which included ztmc.