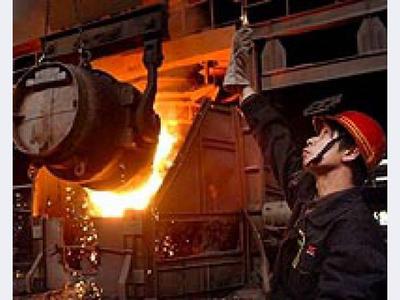 American investment Bank Morgan Stanley has estimated the impact of anti-dumping proceedings against China. According to its representatives, shipments of semi-finished steel and rolled products will be reduced insignificantly. In accordance with the data Bank to date, 19 countries trying to protect domestic market. They account for approximately 58% of exported Chinese steel. However, these measures will have an impact only on the volume of products supplied about 15 million tons. In percentage terms this is around 13% compared to foreign sales in 2015. Experts Morgan Stanley believe that in the near future steel production in China will not decrease sufficiently. The same applies to the production of rolled products. That is not surprising, since China needed cash flow. They go to cover the debt and social obligations. The Bank's experts predict that in 2016, steel consumption in China will decrease by 2−3%. The comparison is made relative to 2015. Export volumes will fall by approximately 10%, which would be about 102 million tons.
Last month, Chinese manufacturers have taken 9.74 million tons of steel products. Compared with the January 2015 lower numbers. However, in comparison with average data — 9.37 million tonnes — the result, undoubtedly, above. The Chinese government has already announced the creation of a Fund to help Steelworkers affected due to the closure of facilities. Still no specific mechanism to stop businesses.
Meanwhile, in mid-February, was held a protest March. It was attended by about 5,000 employees and business leaders from EU countries. The action was organized by a coalition of AEGIS Europe. The Union was founded industry associations in Europe. The coalition includes and Eurofer. The main purpose of the Association is opposition to the import of Chinese products to the countries of the E. S. of the Ministry of Commerce of China, in turn, expresses concern about new investigations. The anti-dumping investigation affect imports of steel products from China. In mid-February, began their importation to E. S. Supplies include steel plate, seamless pipe, hot rolled steel coil. Representatives of the Ministry hope for compliance with the European Commission of the WTO rules in the conduct of investigations. Today, China is no market status. E. K. now quite freely operates on data in the determination of dumping regarding Chinese supplies. The calculation can use data of any country «by analogy». The recognition in China of the market economy to apply such methods would be difficult.