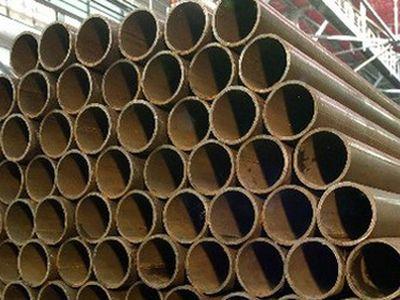 Ukrainian pipe from stainless steel in 2016 fall under the anti-dumping duties. This decision was taken by the Board of the Eurasian economic Commission. The tax will affect pipe diameter not exceeding 426 see Fees will apply for 5 years. Their size will be of 18.96% from the customs price. An exception will be made for the company «Centravis» and «Interpipe Niko tube». Their products will be taxed at the level of 4.32% of the cost.
For 2011−2014 years, the volume of imported tubes made of corrosion resistant material, has decreased significantly. Delivery in the EEU countries fell by 28.7%. The volume of imports of Ukrainian pipe products increased by 15.9%. Accordingly, the share of Ukraine in total import volume. The level increased more than 1.5 times. If in 2011 the figure was 33.2%, while in 2014 it reached 54%. While the cost of stainless Ukrainian pipes fell by 9.1%. However, the cost of the same product from third countries showed growth, which was 20.5%. As a result of tenders for the supply of seamless pipes from stainless steel, Ukrainian producers showed the price of an understatement. In 2014 the value of exports to EU countries decreased by 29.33%. In 2015, the understatement on the part of manufacturers of Ukraine has reached 13%. The investigation was conducted relative to the size of dumping marches. It is made up of 18.96%.
In 2011−2014 year has seen price pressure exerted by dumped imports of Ukrainian stainless steel pipes. In the end, the weighted average selling price from manufacturers EEU fell by 2.5%. The weighted average cost of goods showed an increase of 5.7%. This difference led to lower profitability of the sale of goods. By 2015 compared to 2011 fell 4.9%. Compared to the 2013 results were reduced 6 times. Profit producers of the EEU from stainless steel pipes in 2011−2014 year fell 73.9%. As a result, in February 2015 it was decided to start anti-dumping investigation. The initiators of the investigation were Chelyabinsk tube rolling plant, Volzhsky pipe plant. Also on the list of unhappy TMK-inox and Pervouralsk new pipe plant.
Meanwhile, the European Commission set the level of duties on cold-rolled steel. Anti-dumping taxes will affect the Russian and Chinese products. Manufacturers of R. F. will have to pay a toll to 26%. For Chinese producers, its size is 16%. The effect of customs duties will begin with 14.02.2016 year. Expiry dates will be set 12.08.2016.