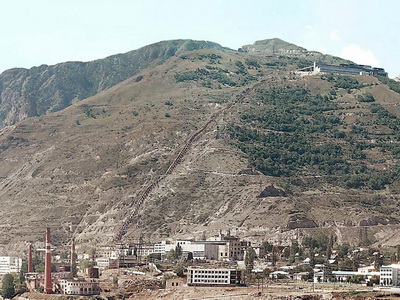 Consideration of loans for promising projects deals with the development Fund industry. His expert issued a project approval with respect to the loan for the implementation of 10 projects. The total amount exceeds 2.7 billion RUB. Among these projects, one aimed at the development of the mining industry.
Press release the Fund announced the intention of the Buryat company «Zakamensk». The management plans recycling of tungsten industrial wastes to concentrate. After processing it will be used in various industrial sectors. The project will give the possibility to develop product of the highest quality. It is expected that its performance will be able to surpass the standards of existing models. It is expected that the implementation of the project will require a loan in the amount of RUB 340 million. The total it cost is 848,9 million RUB. Of them in addition to loan 152,9 million RUB previously invested directly zakamenka".
Sergey Lepeshkin, Chairman of the Board of Directors of «Zakamensk», stressed the importance of the FER. Especially his assistance to the Russian manufacturers of essential in the current economic situation. S. Lepeshkin confident in the positive results of mutual cooperation, both economic and technological.
In General, the development of tungsten alloys for 11месячный period of 2015 grew by 13.2%. These data were provided by the Federal service of state statistics. However, in November compared with the same period production decreased by 12.3%. In comparison with the October figures of 2014, the result deteriorated by 11.5%.
In Kurgan region there was a meeting of the Governor and the representative of the Austrian band «Night Bridge». It discussed opportunities for the development of Kochanowskiego field. It assets include tungsten and molybdenum. Metals stocks exceed 251 million tons evaluation 2012−2014. The field is located in the North-West region in Katajskom area. Now investors are dealing with the owners of the Deposit at the signing of a futures contract. After signing the contract, the Austrian group proposes to engage in the construction of the GOK. Also will be developed reserves of ores of tungsten and molybdenum. According to the Governor Alexey Kokorin his region is interested in the development of the field. Accordingly, the authorities are ready to support the project investors.