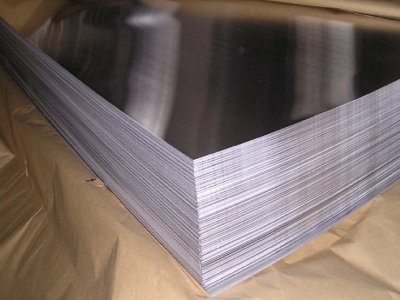 The customs authorities of Taiwan has published new statistics on stainless steel. In accordance with these increased volumes of imports and exports of these products. Collection of information was carried out in December 2015. In accordance with the results of the import volumes reached 90559 tons. This figure exceeds the results of 2014 by 18%. In December of last year, the volume of imports was 76745 tons of stainless steel.

The main products imported during the month — stainless rolled steel. The volume of imported rolled steel reached 84886 tons. This rate is about 94% of the total share of the imported stainless steel for a month. Among the number of coils, the volume of imported hot-rolled stainless steel reached 72888 tons. It's a big part of the imports of stainless products. Regarding 2014, the import volumes of hot rolled coils increased by 16%. In the past year, the volume of the December imports of these products reached 62834 tons.
The volume of imported cold rolled coils of stainless steel reached 11978 tons. This figure is 14% of the total volume of imported rolled products of stainless steel per month. Compared to November's performance there is a significant increase of imports. It was 31%.
Exported from the country, the volume of stainless steel coil in December reached 75155 tons. This figure exceeds November's results by 14%. The volumes of exported hot-rolled stainless steel rolls had 13084 tons. Accordingly, the amount of cold rolled stainless steel reached 62701 tons. In comparison with 2014, the export volume of hot rolled products increased by 2%. But a good indicator showed cold-rolled coils. Their exports relative to the November figures increased by 21%.
Overall, last year for the stainless steel sector was quite hard. Representatives of the MEPS in a report in December noted that consumption increased slightly. The selling cost of products decreased amid falling prices for raw materials. The main factor in the fall in prices was the reduction in the cost of Nickel and other base metals. According to the London exchange the cost of a ton of Nickel in the last days of 2015 was $ 8650 USD. While in 2014 the price of Nickel reached 15500 USD/ton. Thus, the reduction reached 44%. The price drop is based on the excess of goods in warehouses.