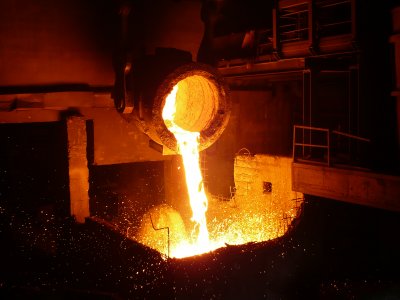 In Mexico, the government's economic secretariat initiated an anti-dumping investigation. It is applicable to imports of Chinese wire rod. It started an investigation into a claim on the part of local companies Deacero, ArcelorMittal and Ternium. The investigation will affect between April last year and March this year. During this period, the volume of supply in Mexico rod from the PRC increased more than 3.8 times. Mexican producers are sure that the cost of these products in the domestic market has been understated by at least 10%. Representatives of the steel association Canacero claim that the growing volume of imports from China all the negative impact on local production. The devaluation of the yuan has complicated the situation even more.
In 2015 already took place anti-dumping investigation in Mexico. And the object was the same Chinese rentals. Dimensions of anti-dumping duties adopted in June amounted to 66−103% for cold rolled coils from China. The main sectors of application are automotive companies. Alacero Specialists Association published its own statistics. According to them, the volume of Chinese exports to Mexico in the last 7 months reached 637,000 tonnes mark. This figure exceeds the previous year by 47%. In Latin American countries in January-July this year, China has sent about 5 million. Tons of steel. Compared to 2014 the increase was 6%. From the total number of 741 000 tons was rolled. Volumes of supplies of these products increased by 41%. Problems in postaki nerzhaveyuschney capillary tube was not.
Brazil is also fighting with Chinese products. Foreign Trade Chamber of the country has expanded assortment of Chinese steel plate undergoing anti-dumping duties. Put it was in 2013. Prior to this restriction does not affect the alloy products. Accordingly, some Chinese suppliers of «catch the moment», adding steel microadditive chromium. Since late August, similar products in Brazil is not the status alloy. So that the products subject to the anti-dumping duty. Its size is 211,56 USD / ton. Also, in 2013 we were introduced tariffs for imports of steel sheet from China, South Africa, Ukraine, South Korea. Size duties ranged from 135.08 USDdo 261.79 USD per tonne.
Despite the fact that China is Brazil's largest partner, the anti-dumping investigations are continuing. Late last year, China's manufacturers, «lit up» in 16 investigations. The total number of them has reached the level of 66.