Sheet, strip Nickel 201 - 2.4068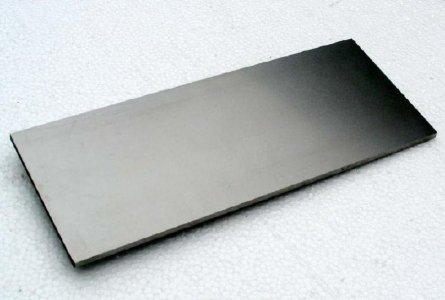 The percentage composition of Nickel 201
The composition of the material ninety — nine percent Nickel, and minor amounts in the composition of the alloy comprises iron, copper, sulphur, silicon.
| Ni | Fe | Cu | C | Mn | S | Si |
| --- | --- | --- | --- | --- | --- | --- |
| 99,0 min | 0,4 max | 0,25 max | ≤ 0,02 | 0,35 max | ≤ 0,01 | ≤ 0,35 |
Supplier of sheet, strips of Nickel alloy 201 Electrocentury-steel offers favorable conditions for regular and new customers.
Technical characteristics
Alloy prepared through melting Nickel waste. All products are manufactured according to GOST requirements, guaranteeing the highest level of quality. Nickel 201 cast ingots rolled plates, strips, bars, cathode sheets, wire. The main area of consumption of such semi-finished product is the chemical industry, research institutes, laboratories of physics, chemistry, pulp and paper industry.
Supply
Supplier of precision alloy is certified products. Technical documentation has all the information regarding the chemical composition, percentage of impurities and mechanical properties of precision sheets. We can buy any precision alloy at a reasonable price. You will be satisfied with the quality and price of precision alloys. For wholesale buyers we offer precision alloy with discount discount.
Certification
All products from our company passed the certification. In the technical documentation included data on composition, mechanical quality and content of impurities.
Buy price from the supplier
Precision sheet, strip of Nickel alloy 201 from the vendor Electrocentury-steel can be purchased wholesale or retail. On the website reflected the price and mix of products to date. Excellent product quality and reasonable price — face provider Electrocentury-steel. Regular customers can buy precision sheet, strip of Nickel alloy 201, using the discount system of discounts from the company Electrocentury-steel. Delivery is carried out from warehouses located in Russia and Ukraine.