Sheet, strip Invar 36® - 1.3912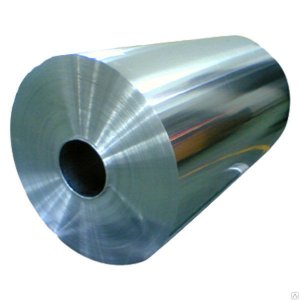 The percentage composition of the Invar 36® — 1.3912
| Fe | C | Si | Mn | Ni | S | P | Cr | Mo | V | Al | Cu |
| --- | --- | --- | --- | --- | --- | --- | --- | --- | --- | --- | --- |
| basis | ≤0.05 | ≤0.3 | 0.3 — 0.6 | 35 — 37 | ≤0.015 | ≤0.015 | ≤ 0.15 | ≤0.1 | ≤0.1 | ≤0.1 | ≤0.1 |
Relevance
Manufacturing of parts, the dimensions of which remain unchanged when the temperature changes. Manufacturer of ultrasonic equipment, watch springs and other parts, against which predyavlyat requirements good elasticity regardless of temperature. Manufacturer of thermostatic bimetallic ТБ138/80 (ТБ1423), which are used in test and measurement for manufacturing is sensitive to changes of temperature elements…
Physical properties (20°C)
| t°C | E 10— 5 | a 10 6 | Density | R 10 9 |
| --- | --- | --- | --- | --- |
| Degree | MPa | 1/Degree | g/cm3 | Ohm·m |
| 20° | 1.5 | | 8,2 | 800 |
E — the Modulus of elasticity of the first kind
C — specific heat capacity
l — Coefficient of thermal conductivity (the heat capacity of the material)
r — share
R — electrical resistivity.
Foreign counterparts material
| USA | Germany | England | Poland | Czech Republic |
| --- | --- | --- | --- | --- |
| - | DIN, WNr | BS | PN | CSN |
| NILO36 | 1.3912 Ni36 | NILO36 | FeNi36Pr | 17536 |
Supply, price

All offered products are certified. In the technical documentation included data on chemical composition and set the percentage limits of the additives. Supplier «Electrocentury-steel» delivers a sheet, a ribbon of Nickel[ alloy standard and custom sizes at an affordable price in a optimally short period of time from warehouses in Russia and Ukraine. Price sheet, tape of Invar alloy 36 — 1.3912 corresponds to the high quality products.
Buy

Buy a sheet, a tape provider Electrocentury-steel possible at an affordable price. Price sheet, strip alloy is formed on the basis of European standards of production. Buy a sheet, a ribbon made of the alloy Invar 36 at an affordable price, you can wholesale or retail. Regular customers can take advantage of the discount system of discounts from the company Electrocentury-steel.